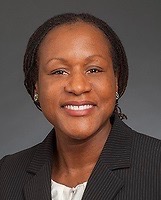 Directors are constantly told that they should not approach their board's annual self-assessment as just another "check-the-box" exercise, but instead appreciate the opportunity to ask difficult, thought-provoking questions. Still, judging from recent reports and survey results in both the corporate director sphere and among fund directors, it would appear that the self-assessment process may not be yielding the results that could truly lead to board effectiveness. Some directors express frustration with familiar lines of questioning that can make the evaluation process seem rote. Even worse, some boards institute few changes after the assessment despite surveys reporting directors' lack of satisfaction on certain board culture issues and even with fellow board members.
Unlike the boards of public companies, fund boards are not required to disclose aspects of their self-assessments or the processes of their evaluations. Thus, it may be easy for inertia to set in, particularly when directors have long served together and there are no perceived problems in the boardroom. Using the same questions in the same format year over year can indeed, by definition, become a check-the-box exercise. Directors should not be satisfied with a rote, time-consuming process that yields little to no change. Even the most highly functioning boards can improve. It would do boards well to approach their self-assessments in a more expectant manner.
In a forthcoming whitepaper the MFDF, with contributors from top asset management governance consultants and members of the 1940 Act bar, we will focus on the barriers to boards getting the best outcomes from self-assessments and how boards can overcome these barriers.
Moving Beyond What is Required
The Securities and Exchange Commission's requirements on board self-assessments indicate the critical importance of board performance and effectiveness, and boards can expect the SEC to make inquiries about a board's self-assessment process during a regulatory examination. Due to the range of board processes, the SEC provided little guidance regarding what must be covered during the annual review, affording fund boards latitude to develop a self-assessment process most appropriate for a fund's particular circumstances. The SEC requires only that annual self-assessments: (1) Consider the effectiveness of the board's committee structure; (2) Consider the number of funds served by each director to determine whether they have taken responsibility for too many funds, and that the board meeting minutes reflect the substance of the matters discussed during the board's annual self-assessment. (Investment Company Act Release No. IC-26520; File No. S7-03-04, Sept. 7, 2004). While these are broad topic areas that can generate dozens of questions, the SEC requirements are only a helpful starting point.
In the period since the SEC's rule, mutual fund governance has evolved along with the duties and responsibilities of mutual fund directors. Major fund regulations, global health and political crises, increased risk and opportunities from technology and market events, evolving distribution channels and shifting investor demand, are among the challenges facing fund complexes and by extension fund boards. In addition, evolving issues such as cybersecurity, workplace culture, and environmental, social and governance issues (ESG), are now recognized as within fund boards' purview, adding to ever-growing board education obligations. Simply following the SEC rules at a minimum will not lead boards to achieve the agility and effectiveness necessary for this era of rapid change.
Whether boards undertake their self-assessment process internally or with the help of a third party such as a consulting firm or board counsel, directors will need to comprehensively assess the board's performance with a keen, unbiased eye alert for the board's deficiencies. Key questions to ask in the current environment can include:
How has the board adapted to the latest crisis and the virtual environment?
Was the board able to satisfactorily interact with management during recent market volatility?
Was board collegiality and communication maintained despite communication challenges?
Should the board review and adapt its meeting agenda or schedule based on the events of last year?
Were certain members slow to recalibrate or resistant to the new normal?
How prepared is the board for the next major crisis?
What skillsets are needed right now and which ones can be prioritized for the next five years?
A Shared Definition of Board Effectiveness
Boards can get more from their evaluations by beginning with a shared definition of what constitutes an effective board. The board chair or nominating/governance chair can take the lead on engaging with individual members throughout the year, or as new members are onboarded, to encourage communication regarding shared values on governance and the goals and objectives for the board, of course leaving room for healthy dissent.
A robust self-assessment process that values candor, eschews groupthink, and prioritizes value creation and improved board performance will continually challenge directors to take a hard look at their board practices and to avoid validating existing practices without regard to whether those practices remain in the best interest of the funds and their shareholders.
Boards can also establish some baseline elements for the self-assessment process, including the following:
Ensure that every director is involved;
Define clear goals and outcomes for the process;
Provide all directors with adequate opportunity to discuss the findings that are made during the process; and
Plan follow-up action based on the outcomes of the process.
An Ongoing Conversation
Boards can derive real value by making the self-assessment process agile and not static as could be the case with just a once-a-year meeting. Corporate governance experts advocate for the evaluation conversation to continue throughout the year, observing that board performance is enhanced when feedback is delivered more promptly—either in real time or over a short-term period. Governance specialists also recommend that boards can approach their assessments with a forward-looking lens, for instance considering the challenges that a board will face in the future and the skills, capabilities, and capacity needed to face those issues. These conversations can be part of executive sessions throughout the board's meeting calendar.
Certain topics, such as committee structure, may be more appropriate for an annual discussion, whereas others, such as such as meeting structure and timing or the adequacy of board materials, can be addressed more often during the year. Some boards schedule annual retreats to commit to the assessment process, others allot time during executive sessions, or the board chair may speak to individual directors throughout the year to follow up on individual assessments. Independent counsel may also take a role in following up on the assessments during the calendar year.
Some practical steps boards can take to improve board accountability in self-assessments include:
More frequent opportunities to discuss board effectiveness as part of the meeting agendas.
A formal process for providing director feedback or coaching throughout the year.
Reframing questions or diving deeper into particular areas where improvement is needed.
Implementing a mentoring program for newer with more seasoned directors.
Outcomes and Follow-Up
Once directors identify areas for possible change, they should develop a plan to address those issues over the coming year. Self-assessments that provide evaluation but no mechanism for follow-up will not allow directors the appropriate opportunity to improve their processes over time. Boards can develop an action plan with board counsel, for instance, that outlines the findings and assigns responsibility as well as a timeline for every item that the board feels needs to be addressed. Responsibilities can be assigned to directors, board committees, the chief compliance officer, management, or other appropriate parties. Improvements implemented by boards as a result of the self-assessment process may include:
Requiring continuing education programs
Developing plans for crisis and disruptions
Creating procedures to ease the transition for new directors
Realigning the board, including the addition of new board members and the retirement of existing directors
Scheduling a board retreat to address collegiality and communication issues
Hiring an independent facilitator to refresh the assessment process
Holding more frequent executive sessions
Instituting formal mentoring programs
Adding and consolidating board committees
Developing management presentations on areas of concern to the board
Appointing vice chairs to board committees to facilitate succession planning
Streamlining board materials
Improving communication with the CCO and management
The self-assessment process need not be a perfunctory exercise that leaves directors unengaged or uninspired. By instituting a few changes, fund boards can begin to derive real results to lead boards to greater effectiveness.
---
Joanne A. Skerrett is counsel to the Mutual Fund Directors Forum, which she joined in September 2016. Prior to that, she was in private practice at Sullivan & Worcester LLP, Seward & Kissel LLP, and K&L Gates LLP.