Fund Board Views is the premier resource for mutual fund directors looking for insight and analysis of key issues, principles and best practices in mutual fund governance. Delivered in an easy-to-access digital format by a staff with decades of experience in the space, Fund Board Views' news articles, feature stories, analysis pieces, one-on-one interviews, and contributed content from industry experts provide assiduous directors with a new avenue to understanding developments in the mutual fund market.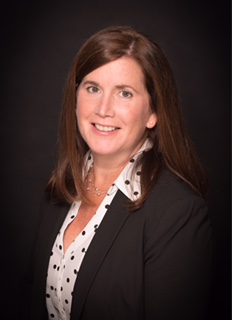 Hillary Jackson
Hillary is the founding editor of Fund Board Views. She has worked as a professional journalist for more the 25 years, covering general interest topics and financial markets around the world. She developed an expertise in the U.S. mutual fund industry as the editor of Institutional Investor's Fund Directions newsletter from 2011 to 2015 and before that as a senior reporter for sister newsletter Fund Action.
As a financial journalist, Hillary has worked for Euromoney Institutional Investor in New York and London and for Dow Jones Newswires in London. Hillary has experience in Southeast Asia, having held the Cambodia bureau chief position for Reuters in Phnom Penh in the early 2000s. She has had bylines in Institutional Investor, Traders Magazine, Alpha, The Wall Street Journal Europe, Investopedia, Bethesda Magazine, and several other newspapers, magazines and trade publications.
Hillary holds a bachelor's degree in journalism from the University of Connecticut and lives in the Washington, D.C., metro area with her husband, a wildlife conservationist, and two children. When not working, she spends a lot of time at swim meets and baseball and field hockey games.
Contact Hillary
By email: hillary.jackson@fundboardviews.com
By phone: (301) 384-1877
On Twitter: @FundBoardViews
Dan Lalor
Dan Lalor is the publisher and founder of Fund Board Views parent company Monteagle Ridge Media, LLC. Dan has more than 20 years' experience in business-to-business publishing and previously founded business development services company East Egg Media in 2010.

Prior to that, he worked for London-based Euromoney Institutional Investor for 15 years in various sales management positions. As director of sales for Institutional Investor News, Dan managed a global subscription and database sales team of more than 20 people with sales in excess of $18 million annually and built the company's group/site license business. His responsibilities included working closely with publishers and editors on the launch of new subscription services and newsletter turnarounds. In that role, his management of business development initiatives for print and online news services covered multiple sectors, including mutual funds, derivatives, compliance, fund governance, hedge funds and institutional investment management.
Dan is a graduate of Niagara University and is based on New York's Long Island.
Contact Dan
By email: dan.lalor@fundboardviews.com
By phone: (917) 586-6726
On Twitter: @danlalor