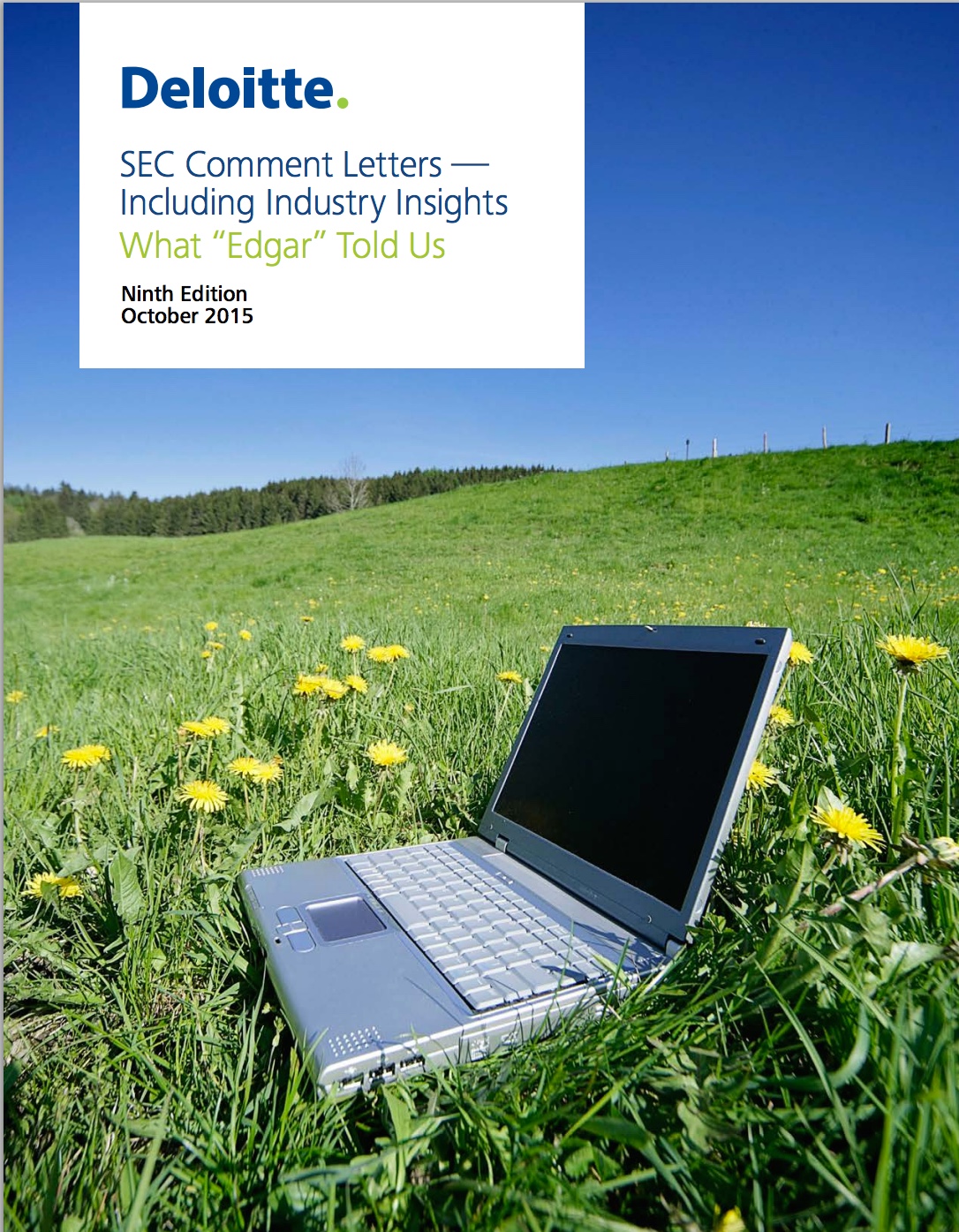 This new release in Deloitte's SEC Comment Letter series includes extracts of frequently issued Securities and Exchange Commission staff comments, additional analysis, and links to resources that are relevant to SEC filers. The ninth edition features:
Statistics identifying the top 10 topics addressed in SEC comment letters during the 12 months ended July 31, 2015.
Recent topics of focus related to MD&A, financial statement accounting, and other disclosures, including:

Disclosure of known trends or uncertainties in registrants' results of operations.
Fair value, including disclosures about valuation techniques and inputs used to determine fair value.
Revenue recognition, including the principal-versus-agent analysis.
Non-GAAP financial measures and key metrics.
Segment reporting, particularly (1) the identification of a registrant's chief operating decision maker and operating segments and (2) the basis for the aggregation of operating segments.
Evaluation of the potential severity of errors and deficiencies to determine whether there is a material weakness in internal control over financial reporting.
Liquidity risks and restrictions on a registrant's ability to transfer cash or pay dividends.
Appendixes offering insights into past SEC comment letter trends, the SEC staff's review and comment letter process, best practices for managing and resolving SEC comment letters, and helpful tips on searching the SEC's comment letter database.
To read Deloitte's SEC Comment Letters—Including Industry Insights, What "Edgar" Told Us, Ninth Edition, report, click here.