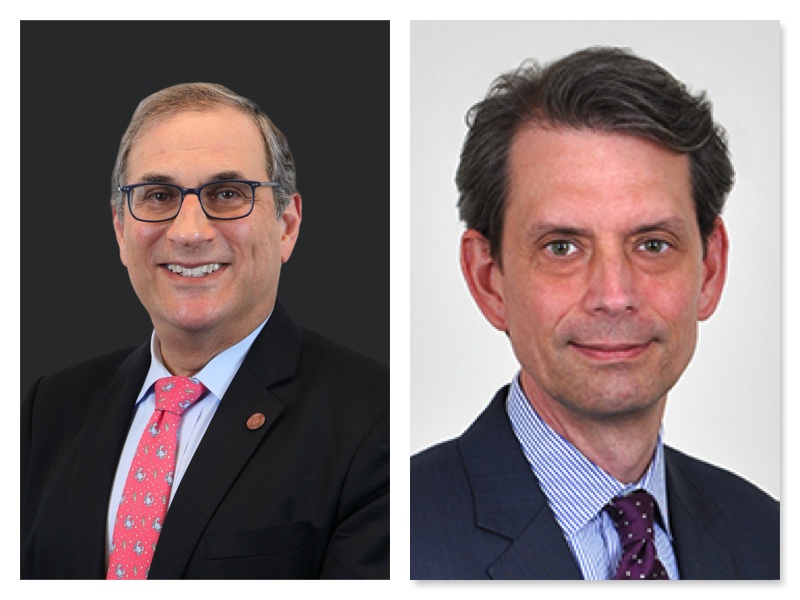 For all of us, video meetings are the new normal, and at least for now few directors yearn to return to the days of traveling to board meetings. This sudden change in circumstance revealed the virtual elephant in the virtual boardroom: Has the in-person meeting requirement outlived its usefulness? Should the requirement be relegated to the regulatory junkyard in favor of technology-based meetings?
Let's take a look at the origins of the in-person meeting requirement, the case for making a change, and what the potential alternatives could be.
The origins of the in-person meeting requirement: 1940-1970
The journey begins in 1940, when Congress enacted the Investment Company Act. The original law did not require attendance in person of fund directors to renew investment advisory contracts and underwriting contracts and to approve independent auditors, though approval by a majority of independent directors was required to take those actions.
It was not until 30 years later, in 1970, that Congress added the requirement for fund directors' votes to be "cast in person."
But why? One House Committee report accompanying the 1970 amendments added a little color, saying that certain votes "can be satisfied only by directors who are personally present at a meeting at which their votes are taken," which is "intended to assure informed voting." Beyond that, there is not much to go on; just historical context that these requirements were part of a suite of enhancements to improve the contract renewal process and reduce perceived potential conflicts of interest. The 1970 amendments also introduced the concept of "interested person" (replacing "affiliated person" and more specifically, defining director independence); required investment advisers to provide information reasonably necessary for directors to evaluate investment advisory agreements; and confirmed the duty of fund directors to evaluate this information in accordance with the best interests of the fund and its shareholders.
The next 50 years
During the 50 years that followed the 1970 amendments, funds lived with and adapted to the in-person meeting requirement. The SEC adopted stop-gap rules that provided a limited escape valve in a worst-case scenario when a timely in-person meeting was not possible. And, when bad weather or other extraordinary circumstances intervened, board meetings were held in some pretty unusual places (airport lounges, corner diners or someone's home, and even a hospital room)—all so fund directors could satisfy their statutory obligation to hold "in-person" meetings.
Fifty years ago, the mutual fund world was a much different place. In 1970, there were 361 mutual funds in the United States with total assets of $47.62 billion. At the end of 2019, there were more than 7,900 mutual funds with assets that topped $21 trillion. To be sure, no one in 1970 would have imagined this exponential asset growth. Similarly, no one in 1970 would have imagined technology that would let directors hold Zoom meetings on iPads.
Nor is it likely that anyone in 1970 would have imagined that 50 years later, a global pandemic would shut down business travel for months (or might it be years?) at a time.
Fast forward to late February 2020 and the in-person meeting crisis
As the pandemic hit, one of the earliest quandaries that fund managers, fund directors, and their lawyers faced was how to hold legally mandated in-person meetings.
The Securities and Exchange Commission quickly stepped in. On Feb. 28, 2020, the agency's Division of Investment Management staff said in a letter to the Independent Directors Council that it would not recommend enforcement action if fund boards do not adhere to certain voting requirements in the event of unforeseen or emergency circumstances affecting some or all of the directors. A few days later, the staff published guidance confirming that the no-action relief would extend to June 15, 2020. (The Division also urged fund companies to dust off their business continuity plans.)
Then, on March 13, 2020, the SEC issued an order allowing fund boards to meet by telephone or by video conference to vote on matters for which the statute requires an in-person meeting, subject to certain conditions. Specifically, funds can rely on the exemption from an in-person meeting, provided that:
Reliance is necessary or appropriate due to circumstances related to the current or potential effects of COVID-19;
The votes required to be cast at an in-person meeting are instead cast at a meeting in which directors may participate by any means of communication that allow all directors participating to hear each other simultaneously during the meeting; and
The board of directors, including a majority of the disinterested directors, ratifies the actions taken pursuant to the exemption by vote cast at the next in-person meeting.
As the scope of the pandemic's disruption grew, on March 25, 2020, the SEC extended in-person meeting relief until Aug. 15, 2020.
On June 19, 2020, the SEC again extended the exemption until Dec. 31, 2020, acknowledging that "the boards of directors of registered management investment companies and BDCs continue to face challenges in order to meet the in-person voting requirements."
The fate of the in-person meeting requirement
Some investment management pundits now wonder: Is the in-person meeting requirement still necessary?
It is not surprising that fund directors, advisers and lawyers are asking this question, especially because fund boards have successfully adapted to the new reality and find video meetings perfectly adequate to conduct most business.
The current crisis also brings into high relief the suggestion that the requirement has become an outlier. Nearly every state's corporate and trust laws allow directors and trustees to take actions by telephone or other forms of remote meetings as long as directors can hear one another, making the Investment Company Act a rather lonely outpost in its demand for in-person meetings.
Of course, there is no 100% substitute for face-to-face meetings where directors can read body language, hold side bars, or convey a point of view to an adjacent director via a subtle kick under the table. But in these past months, fund directors did not miss a beat in holding important meetings, considering key contracts, and debating complicated issues. Actual experience makes it clear that directors satisfy the Congressional intent of assuring "informed voting" through the use of modern technology, such as video meetings.
Going forward after Dec. 31, 2020, what then are the options?
Keep the status quo. This path would require funds to obtain special exemptions, one-by-one and issue-by-issue, to hold video meetings to approve critical agreements, 12b-1 plans and independent auditors. It will be no surprise if the SEC receives many of those requests.
Continue to extend the exemption, month-by-month or year-by-year. This option will ease immediate concerns, but it only serves to kick the can down the road.
Change the statute. It is possible, but not likely, that Congress will turn the legislative clock back 50 years to eliminate the in-person requirement.
Re-interpret the statutory requirement. The SEC could propose a rule that recognizes that being "personally present" for "informed voting" does not mean literally being together in one room and allow funds to satisfy the in-person meeting requirement by alternative means. If needed, this could be subject to conditions. For example, a rule might require funds to disclose in prospectuses or shareholder reports the nature and frequency of technology-based meetings or give objecting directors a right to insist on holding an in-person meeting.
It is not too early to start thinking about a long-term solution to the in-person meeting challenge, especially since we know that the need for technology-based meetings is likely to continue well past Dec. 31, 2020. And it is reasonable to believe that as technology improves and businesses implement remote work more and more broadly, so will the effectiveness of technology-based meetings and their ability to satisfy Congress' intent in requiring in-person meetings in the first place.
---
Jay G. Baris (pictured, left) is a partner in the Investment Funds group and has practiced in the asset management area for more than 30 years. He is widely recognized for his breadth of experience representing registered funds, investment advisers, financial institutions, broker-dealers and independent directors on the full spectrum of financial services regulation, transactions and governance matters. Nathan J. Greene (pictured, right) also is a partner in the Investment Funds practice. He has extensive experience advising on the regulatory aspects of fund and investment advisory operations, and also counsels funds and financial institutions on regulatory considerations around emerging technologies like blockchain, big data and artificial intelligence.
---
This article has been prepared for informational purposes only and does not constitute legal advice. This information is not intended to create, and the receipt of it does not constitute, a lawyer-client relationship. Readers should not act upon this without seeking advice from professional advisers. The content therein does not reflect the views of the firm.